I hope you don't mind me presenting two of books which I co-authored. Both reveal plenty of details about the Iraqi Air Force in particular.
The first, written in cooperation with Brig Gen Ahmad Sadik (IrAF, ret.) and published in 2008, is "Iraqi Fighters: Camouflage and Markings, 1953-2003".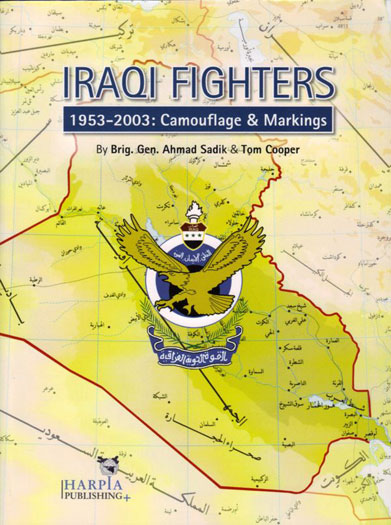 This book covers the history 13 different jet fighter- and fighter-bomber types in service with the RIrAF and IrAF, between 1953 and 2003, starting with Vampires and Venoms, via Hunters, all the possible MiGs, Mirages and Sukhois to Su-25.
A flash-animated preview can be seen
here
The second, written together with Dr. David Nicolle, and published in 2009, is "Arab MiGs, Volume 1".
This book covers the history of MiG-15 and MiG-17 in service with the Algerian, Egyptian, Iraqi, Maroccan, and Syrian air forces, in period 1955-1967.
A flash-animated preview can be seen
here
.
I hope that the next year we are going to be able to publish the Volume 2 of this series, which is to cover the service history of MiG-19 and MiG-21 in Algeria, Egypt, Iraq and Syria (but also the Hunter in the air forces of Iraq, Jordan and Lebanon), in period 1960-1967. I'm still searching for additional information and photographs to related topics, so if anybody thinks he might be able to help, please, don't hesitate to contact me.